The best choice for your poC!
---
SimplePack 4.0 Plus PoC is a multi-sensor multi-purpose Sigfox device perfect for testing out different sensors or a combination of sensors in your IoT projects.

LED diode 
Magnetic Reed switch
Precise temperature
Light sensor 

Highly customizable firmware API6
WiFi sniffing precise localization

30 000 messages

*

Small form-factor:
81 x 29,5 x 12 mm
White-label
* The number of messages and battery longevity in the Guard me mode and were not sending more 140 messages/day (Sigfox daily limit). For more info read 
here
.
ACCESS DEVICE DOCUMENTATION HERE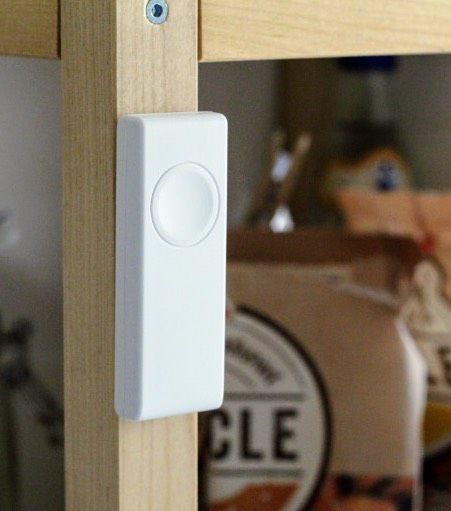 Use cases
---
SimplePack 4.0 Plus PoC can be remotely configured for different modes depending on the needs of a particular usage enabling tens of business cases. Possibilities of SimplePack utilization in combination with Sigfox Atlas and WiFi localization are endless. 
 
Security & insurance - door / window opening and intrusion monitoring

Asset monitoring (bikes, cars, drawer, house etc.)
Cold chain management - monitoring temperature changes with an accuracy of +-0.5°C
Rotation count using the reed switch

Office chair / occupancy monitoring (more details here)

Coffee machine and coffee consumption monitoring - maintenance, reorder button

Elderly care - emergency panic button

 (read blog post here)

Order button (repeated ordering of goods such as office supplies, food)

Manhole cover monitoring (watch a video on how it works)

Horizontal barrier gates monitoring (checking status and position of the gate, major impact)
Sigfox Atlas tracking with the precision of 1km
WiFi sniffing localization with very high precision
IoT platform
---
The most advanced Sigfox platform IOFrog.com available for your use (20 days free trial)

Map view - custom markers based on device status, tracing the history, the difference between home position and current position

Notifications - SMS and Email notifications set on device level
Android and iOS mobile apps
Watch the webinar recording and slides to learn more here
Support of tens of other IoT platforms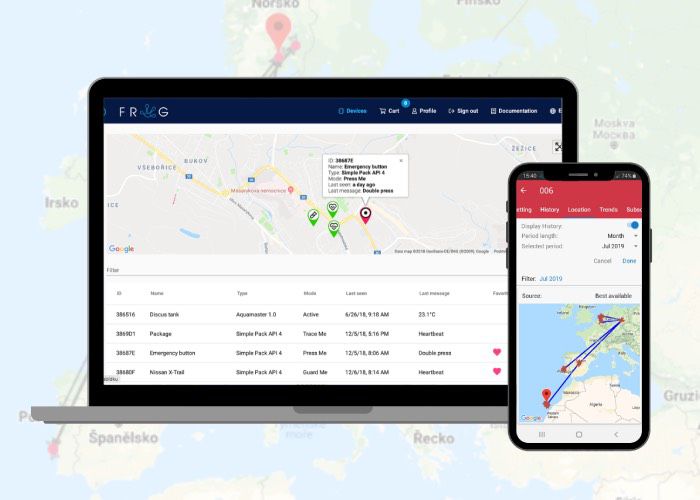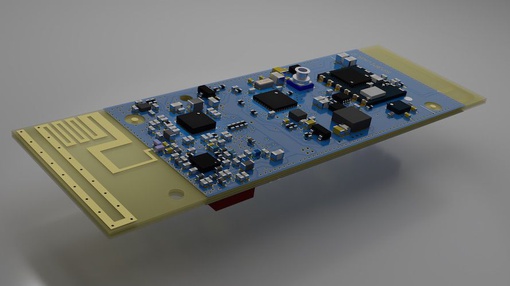 SimplePack 4.0 Plus Advanced Edition  
---
Additional options to SimplePack 4.0 Plus:
Machine learning
Barometer
Gyroscope
Pedometer
Precise time
Larger memory for WiFi precise location
Even lower battery consumption for some use cases
Interested in the Advanced Edition? Please contact us with your inquiry and device requirements or use this form.
Do you need help finding the best device for your use case?
Not sure which mode / settings to use? 
Are you looking for a custom device solution?
Please follow our wizard here and we will be happy to assist you.
Specifications
Radio Performance

Radio Zone

RC1/3/6/7

or

RC2/4/5

or

RC4/2/5
Physical data

Colour

White
Uncategorized

Button

Yes

3D Accelerometer (motion,vibration, tilt, schock)

Yes

WiFi sniffing for tracking

Yes

Precise Temperature

Yes

Ambient light detection

Yes

Magnetic switch

Yes