The Czech insurance company Direct is giving customers an opportunity to protect their property and assets with smart solutions. They launched the Direct echo service, which is delivered to the market with the cooperation of SimpleCell and Simple Hardware.
Direct will offer an intuitive application along with sensors, warning of events happening in your home. If a burglar breaks into the house or the property is flooded, victims are usually covered by insurance. At the same time, an emotional shock is a totally different thing. Therefore, in order to avoid such events, people need to properly guard their assets in the first place.
"Through this, we are fulfilling our aims of being the leaders and pioneers in the insurance world. The Direct echo service is revolutionary because everyone can now have timely information in their pocket about what is going on at home"
– stated Nela Maťašeje, the spokesman of Direct.

Use cases
The motion sensor can be attached to a door or window. If the sensor moves, it will send a message to your phone application, which can also be used to call for help. The water sensor is useful next to the washing machine, dishwater, toilet, sink, or in the cellar. Once the water reaches the sensor, it informs you right away via message to your phone application. Maťašeje goes on to list: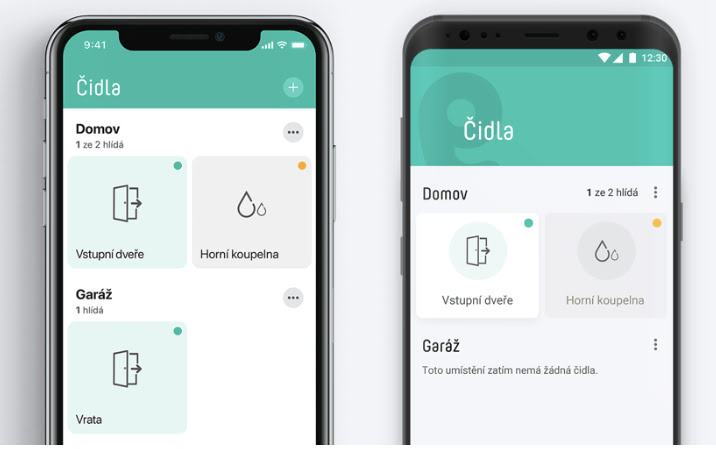 "The sensors can be moved as desired. Clients can, for example, put them on their bicycles to know if it's being moved. They can also be placed on your sweets cabinet to know if your kids are raiding it.  It is also great for the holiday, where you can use them to safeguard your empty home, cottage or belongings in your tent"

About Direct
Direct insurance company was established in the Czech Republic in 2007. Direct sees a world where insurance is not just another inconvenience. It strives to do everything as simple, quick, reliable, and customer-friendly as possible. Direct offers only non-life insurance – i.e. insurance of vehicles, property, liability, travel, and business. The service will be available to the public from 16.5. and can be ordered via directecho.cz.