It's already summer, so it's time to bring our office swimming pool to action. The problem is that we aren't sure if the water temperature is warm enough for swimming.
Why not take this chance to make our office even smarter? Last week we started to monitor water temperature with the SimpleIndustry Precise External Temperature on Cable device.
One of the best things about the SimpleIndustry device is its long-lasting battery life with 100 000 messages. We installed the device near the pool area and configured it to send messages every hour reporting temperature.
Want to see it in action? No problem, it does not matter if you have an account on the IO Frog platform or not, here is the link for the public dashboard, where you can watch the temperature changes live.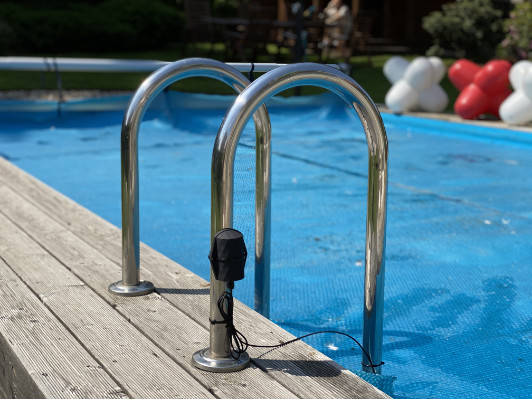 Interested in the SimpleIndustry device? Here are a few more takes:
Highly-customizable API6 firmware.


Operating temperature range -40°C to 85°C


Waterproof IP68 rating


Small form-factor: 94 x 65 x 32,5 mm (without holder)


Possibility to add external sensors. 

For more questions, please feel free to contact us here.