Recently, we've tested the SimplePack Plus when mounted onto a water pipe. The purpose of this test was to test how precisely and how fast the device will monitor temperature changes of water in pipes without direct contact with the liquid – there is a myriad of use cases that use this very functionality.
We've used the precise temperature sensor (you can find that in the SimplePack 4.0 Full or Temp version), which generally has a precision of around 0,5°C. The device was in basic Press me mode and was configured to send regular heartbeats every 30 seconds – these regular messages had temperature appended to them for easy reference measuring.
First, we prepared the tape which we used to attach the device to the pipes. We wanted to cover the whole surface of the device (with the exception of the side that will touch the pipe). The tape used is a black 3M tape (not metallic) – the length of the whole pack was 50mm (width) x 50m (total length) and the cost was 3€, we used a piece of the tape that was about 10 centimeters long. This differs use case by use case, but we included the numbers to make a point that the fixing is not something extremely expensive. 
For massive field deployment, we generally recommend getting custom tape pieces that are made specifically for the batch to be deployed with removable side covers.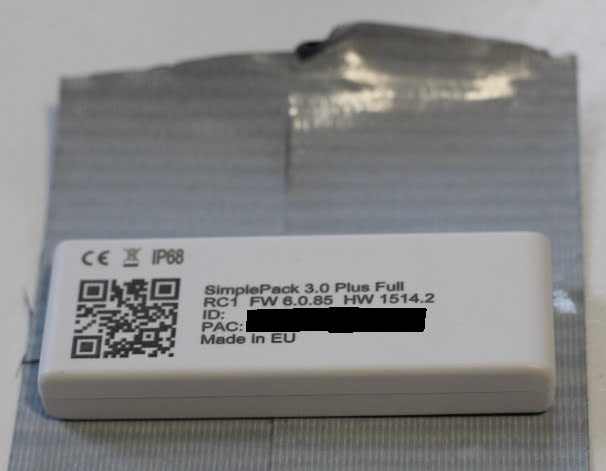 Then, we mounted the device onto the pipe (we tried it first on a water-based radiator and tried to turn it to the max setting and then off, however, the decrease in temperature of the radiator surface was too slow for us to come to a data-based conclusion – at least, we've confirmed the sensor to be precise even without direct contact with the measured liquid – the precision when putting onto the radiator was around 0,5-1°C, which we consider a great result) – for the final measurements, we used a showerhead.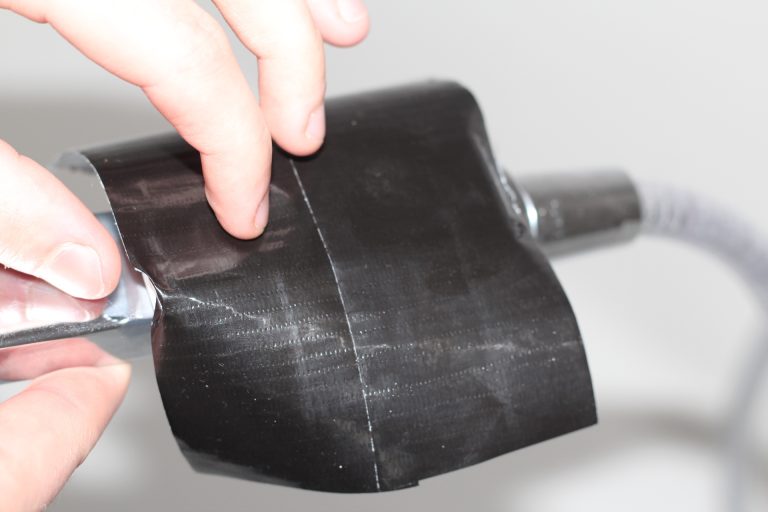 In order to find out the time it takes for the device to notice the temperature change, we were increasing the temperature and measuring the surface temperature regularly in accordance with the heartbeat messages with a manual surface thermometer. We then compared data from the thermometer with the data the device sent us. 
The results? The device will measure the temperature change with just 4-5 minutes of delay.