Start writing here...
We are desperate!
We have the best network in the IoT world. We have cool devices. We have fantastic partners in 60 countries worldwide. But every day, we see the same mistakes being repeated. We see an unfulfilled promise. And all it takes is to stop the gadgetry. Use gadgetry with your kids.
Don't use it with business partners. They are not interested in your gadgets. They are not interested in your network.
The only thing your business partners and customers are interested in is how IoT can help them build a better, more efficient, more competitive company.
Feel free to have a look at our webinar 7 mistakes in IoT sales. The whole section is dedicated to sales support.
But back to the main theme.
Being in the hardware industry is not easy. One of the areas that we focus our efforts on is, besides cool design and features, vigorous testing.
Starting with complete testing of each product coming off the production line, continuing with radio testing of both Sigfox and WiFi parts and further environmental and field testing.
SimpleLeak 3.0 achieved Sigfox Class 0 certification.

SimpleLeak received the IP67 and SimplePack the IP68 waterproof rating. So you can use it underwater or in very humid or dusty environments.

We are working on IK mechanical tests.

We are working on local certifications with our premium partners.
But we don't only do lab testing. We also test the devices in the real environment and on real use cases. See some of the results below.
Cold testing

Heat testing

Manhole cover monitoring

Vending machine monitoring

Tracing and tracking
Watch the manhole cover monitoring video here.
Looking for simple, reliable and cheap hardware for your IoT project? We have two new versions of SimplePack Plus available in stock now.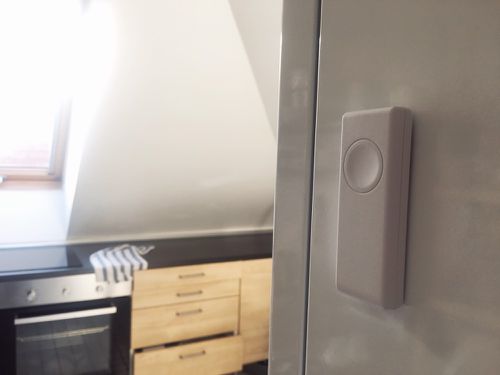 Ordering button, panic button, office chair monitoring, manhole cover monitoring and many more use cases with SimplePack 3.0 Plus Basic.
Accelerometer, button, and 30 000 messages.
Only for 20 EUR. 
Looking for a tracking device? You must try this WiFi sniffing tracker. Package, pallet, container, and assets tracing and tracking with SimplePack 3.0 Plus WiFi.
Only for 25 EUR.